EXCLUSIVE AND UNIQUE PIECES OF NATURAL SILK HAND PAINTED
The representation of the f ive elements of nature as reflected in the Eastern tradition is the source of inspiration for the creation of this collection of unique and exclusive pieces.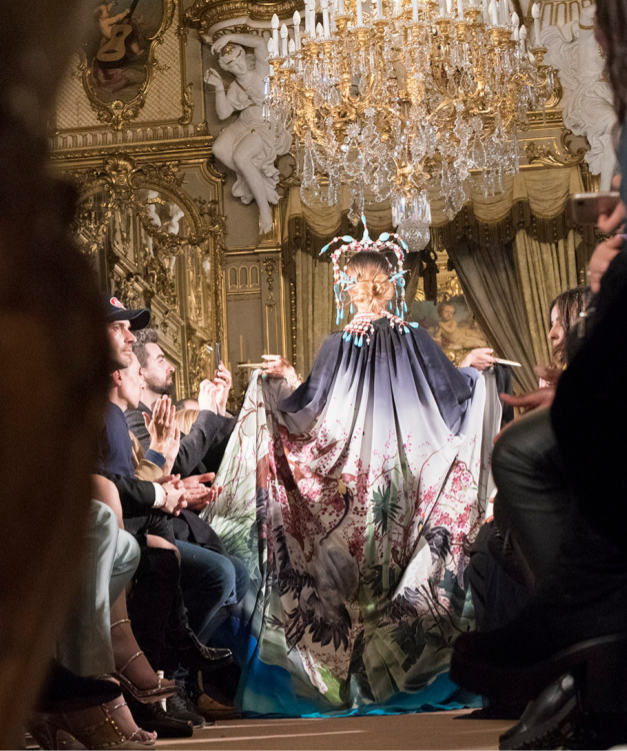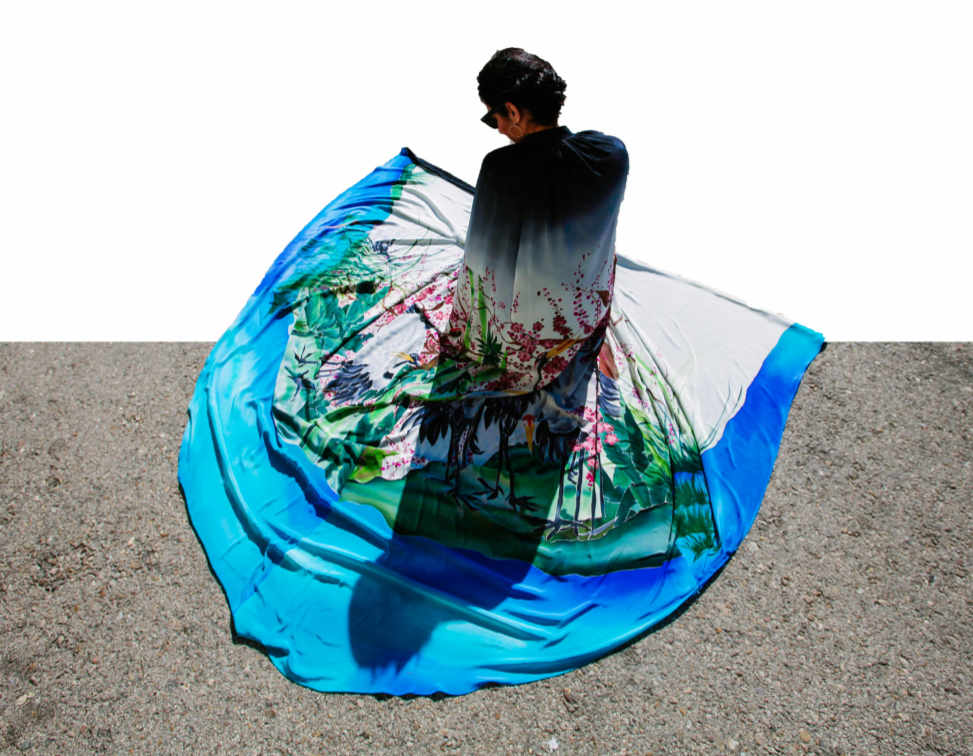 This exclusive piece was created to parade in the Spanish Arab Fashion 2019 at the Palacio de Fernán Núñez, with the aim of merging Spanish and Arabic culture and art.
Through the Art & Culture Without Borders Foundation and Spanish Arab Fashion in January 2020 was one of the works exhibited at the Exhibition of Spanish Artists «Encounters» in Doha (Qatar).
ABOUT ME
I started in the world of artistic creation as a child in my mother's ceramic workshop. She conveyed to me the love for things made with sensitivity and care. I discove­red that silk and its versatility was the perfect medium to give life to my designs inspired by millenary cultures. My goal is that any woman can have a jewel in her wardrobe, unique, timeless and elegant.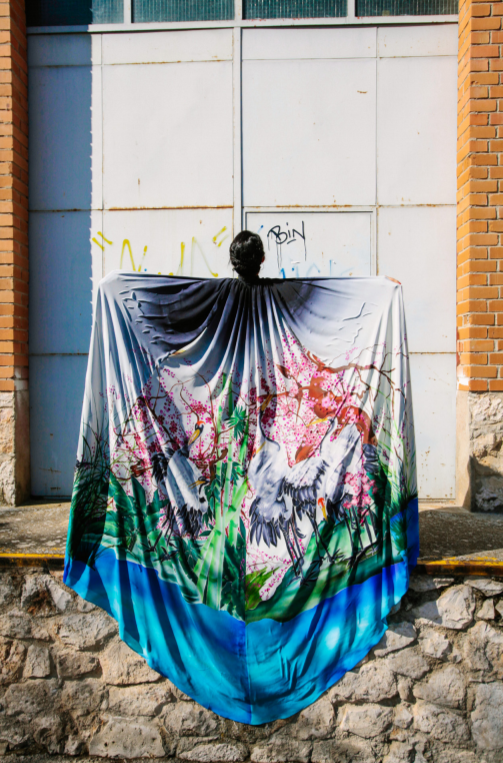 GODAI CAPE
DETAILS
 195 x 450 cm.

100% natural silk crepe 

Hand-painted gutta and watercolor technique 

One size fits all – Eco-Friendly 

Handmade in Spain

 100% natural silk crepe