Westerns Laundry
If you have an aversion to schmaltzy romantic decor, put your trust in Westerns Laundry, an industrial space whose blackboard menu is one of the most consistently excellent in London. That's before mentioning the wine list, which is roughly the length of War & Peace, and the signature rum baba – a pudding so good it could save even the most terrible of dates.
N5
J Sheekey
J Sheekey has been dispensing top-notch shellfish in Covent Garden since the 1890s. With its tables spread out across four Victorian-style rooms, it always feels cosy and intimate. Begin with the fruits de merbefore splitting the heavenly Dover sole as a main.
WC2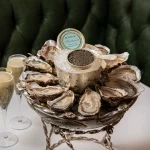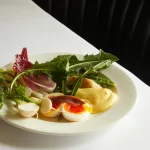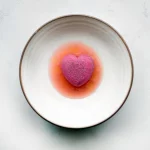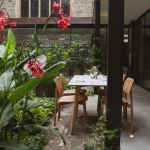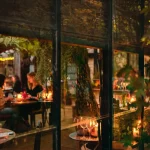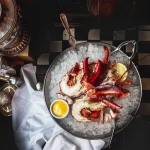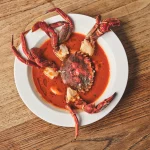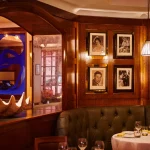 Anterior
Siguiente
Andrew Edmunds
Much of Andrew Edmunds's charm lies in its setting: a converted 18th-century townhouse in Soho, which is especially picturesque by candlelight. The modern European dishes are excellent, too, with a dedicated Valentine's Day menu for 2022 that includes venison carpaccio, lobster with samphire, and blood-orange semifreddo.
W1F
Sessions Art Club
It's worth pulling every string possible for a table at Sessions Art Clubin Clerkenwell, where Florence Knight oversees the kitchen. Predictably for the Polpetto alumna, each dish is a masterpiece: elegantly presented and never heavy. Think sea bream in fig oil and crudité plates with homemade aioli.
EC1
Brat
For those who prefer a livelier atmosphere, Tomos Parry's Brat is both dimly lit and full of energy thanks to its central Shoreditch location. It's worth going here for the oysters alone, which – in accordance with the fire-cooking theme – are warmed over flames before being served.
E1
The Garden Café
Set just beside Lambeth Palace on the Thames, the Garden Museum is one of the prettiest spots in the capital. Its in-house restaurant boasts glass walls overlooking its courtyard, along with a menu of refined modern European dishes that fans of the Rochelle Canteen will love. Among chef George Ryle's recent coups? Pork collar with roasted quince and monkfish tail with baby artichokes.
SE1
Trullo
Twelve years since it opened, Trullo remains one of the best Italian restaurants in London. Begin with antipasti such as Castelfranco with blood orange and salted ricotta or hand-dived Orkney scallops before digging into heaping plates of ravioli and fettuccine. Note: it's worth requesting a table upstairs, if you can.
N1
Randall & Aubin
Lindisfarne, Jersey, Carlingford… There are all manner of oysters at Randall & Aubin, which first opened its doors on Soho's Brewer Street in 1911 and is frequently named one of the most romantic places to eat in the capital. Even more than the bivalves, it's the dressed crab and lobster mayonnaise here that are truly standouts, in our opinion.
W1F