Spanish Arab Fashion is an event held in Madrid that is characterized by being at the forefront of trends in fashion, tourism, gastronomy and luxury products.
This event supposes the creation of a cultural exhibition that aims to exalt the riches of the Spanish and Arab cultures, showing the world all the charm and potential that both cultures offer us.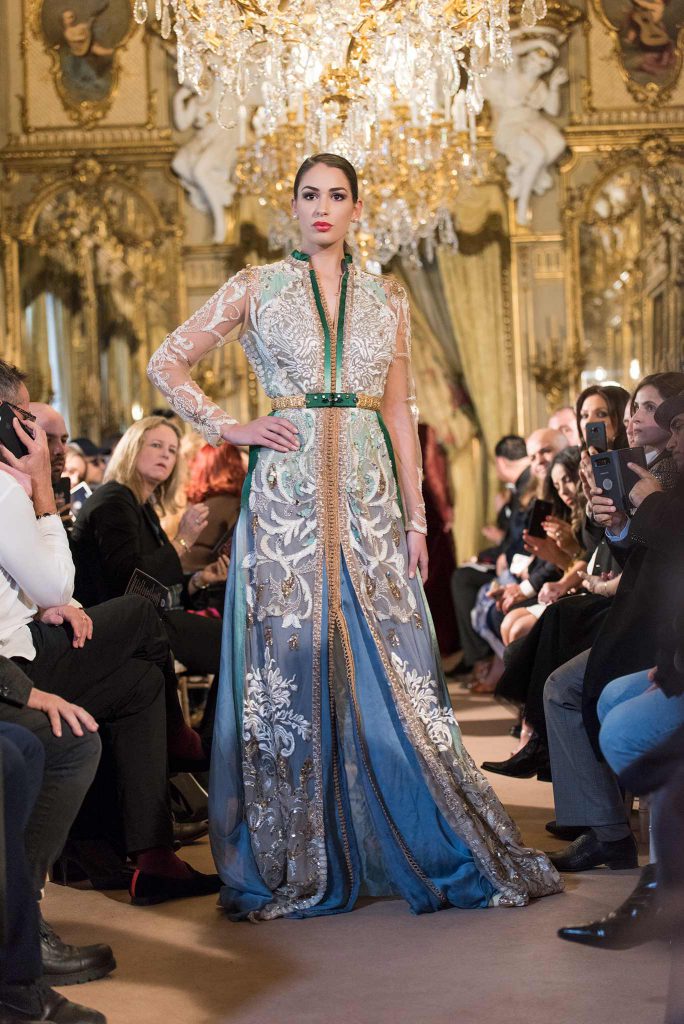 The importance of fashion within our culture in today's society, is an indisputable reflection of cultural values, ideological as well as trends and social icons.
The Spanish Arab Fashion aims to offer a unique experience through the catwalk, showing that the union of two cultures can project something wonderful and enriching to the public. In this context, the event was held in Madrid for the second consecutive year, with Arab and Spanish designers and jewelers showing their collections at the Palacio Fernan Nuñez .
The Kingdom of Morocco was the guest country with the presence of Ambassador Karima Benyaich. Throughout the day, firms of great prestige in the East such as Hany El Behairy Couture, a favourite of Her Majesty Queen Rania of Jordan showed their collections.
Princess Hend Faisal Al Qassemi, Princess Beatrice of Orleans, Princess Noor of Jordan, Princess Adam Czartoriski, Egyptian actress Rajae El Jedawi, and many other VIPS witnessed this melting pot of cultures.
Parading between cultures!
The Spanish designers who paraded on Friday the 8th March, they were Ady by Abraham Vázquez, Antonio Ruiz, Beatriz Peñalver, Cubero Quesda design,Declare yourself jewelry, Deltempels jewelry, Eva Dàvalosd jewelry design, Ewaiso, Genoveva Hita (painted silk), Gustavo Marinero jewelry, Sea & Horse, La Tate, Malne, Mon Air, Clemencita children›s haute couture by Lucía Marth, Tartlet, Bella bimba, Marvitae jewelry, Melissa, Prometheus jewelry, Santiago Prada jewelry, Solis Parras fashion, Veronique and Xoiart Joyeria among others.
The III edition of the Spanish Arab Fashion will be in Spain. Barcelona and Madrid are candidate cities that will host the cultural celebration of the Arab-Spanish world, among other reasons, thanks to the great coverage that this event has received to through the different medias and government support.