At Casa Arabe, Soumaya Akbib, President of the Art & Culture without Borders Foundation: the honorary
president Princess Beatrice of Orleans and the Count of Mondaye, ACWB Goodwill Ambassador, hosted the great «Arab White Party» with the purpose of raising funds for the charitable acts of the foundation. The evening was in honour of Their Royal Highnesses Prince and Princes Idris Al-Senussi of Libya.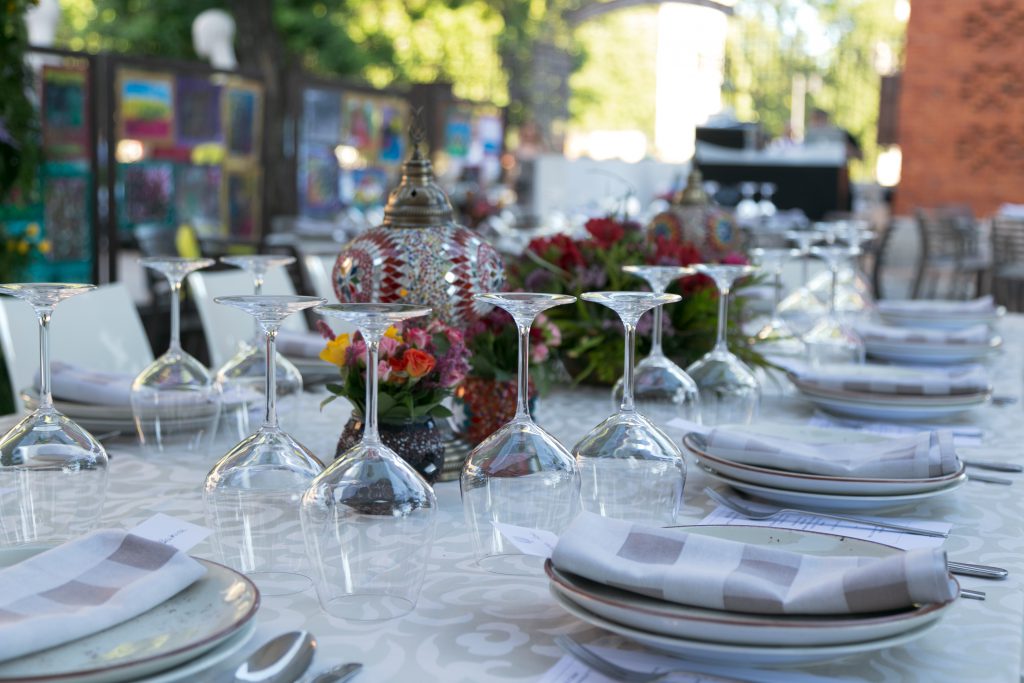 This dinner was the first of a series of cultural projects that aim to promote diversity and cooperation between different cultures, with Arab culture being the protagonist on this occasion. Among the attendees were Princes Idris and Ana Maria of Libia – guests of honor – accompanied by their son Prince Khaled, Prince and Princess Adam Czartoryski, Princess Beatriz von Hohenlohe, Princess Flavia von Hohenlohe, Princess Amal Alayamini Al-Sabah, Quique Sarasola, Carlos García-Revenga, Miriam Fontaneda, Veva Longoria and many others to complete a list of 130 guests. During the course of the dinner, Emirati businesswoman Meryam Salman Alqaysi, Tibetan singer Yungchen Lhamo and Syrian singer Adal Jarrah were appointed Goodwill Ambassadors, who also delighted the audience with their
voice. The dinner was a journey through Arab gastronomy and was enlivened by a group of Moroccan musicians ending with a short speech of thanks from Princess Beatrice of Orleans. The elegant Arabic-themed decoration was handed over to the Efímeras company.
A song for peace was offered by Yungchen Lhamo, the Tibetan star, who accompanied the attendees during this magical evening of cultural fusion. During dinner, delicious dishes of Arabic cuisine were tasted that undoubtedly conquered the palate of all attendees.